Welcome to ABC Animal Behavior College!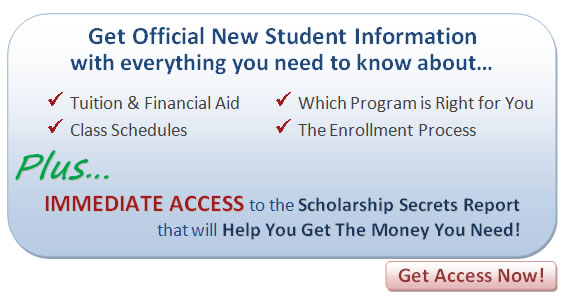 Background
Do you have an uncanny connection with furry friends?  Would you like to transform your panache for your furry pals into a lucrative and rewarding career? Then Animal Behavior College has the Veterinary Assistant Training program for you!
Our program takes you through an 11-step program that begins with home-study and culminates in hands-on experience in a professional environment. Our combined home-study learning and externship makes your learning experience enjoyable and practical.
Take the first step towards a commitment to better your life by requesting complimentary information from Animal Behavior College. There is no obligation, and we've made it easy for you to request free information right now! 
Campus Information
Animal Behavior College >does not operate on a physical location.  Instead, learning is from the comfort of your home and in various locations in your area.
Students will be engaged in an externship at a local veterinary clinic or hospital after the completion of the home-study portion of the program. This will ensure that students are thoroughly trained and qualified to seek employment upon graduation.
Everything else you need to know about Animal Behavior College is right at your fingertips. Commit to bettering your life by requesting complimentary information from Animal Behavior College today.
Class Format
Animal Behavior College delivers their 11 Stage course using home-study delivery methods and an externship, so aspiring Veterinary Assistants can learn from the comfort of their own homes and perfect their skills in relevant environments. The innovative home-study program offers flexibility without sacrificing quality:
Work within your courses from the comfort of your home and at times that are convenient for you.
Work with ease through our challenging yet rewarding 11 stage curriculum and earn your certification as a Veterinary Assistant.
Still have questions? Just request a free enrollment kit and we will help you do the rest. There's no better time to start than now. What are you waiting for? We've made it easy for you to request free information right now!
Affordability
Animal Behavior College has a flat tuition cost that covers ALL of the materials that are required for completion all units of the Veterinary Assistant Program. This includes the in-home study portion as well as the externship. Payment arrangements and discounts are available to qualifying US students.
Representatives at Animal Behavior College are anxious to discuss your options and get you started on your career-path, so request free information today!
Support
At Animal Behavior College, we are all eager to help you do achieve your goals! Contact us today to learn about our innovative support methods.
Accreditation
Animal Behavior College is a private vocational school approved under California Education Code Sections 94915 and Title 5 of the California Code of Regulations. This approval indicates that Animal Behavior College has been visited and reviewed pursuant to state standards, and that the curricula is consistent in quality with the curricula offered by traditional institutions.
Free Information Request
Request complimentary official new student information from Animal Behavior College and learn more about taking control of your career and your future! There is no obligation and, with every day that passes, an enrolled student is gaining an edge on you!
ABC Animal Behavior College Program Listings: