Sanford-Brown Institute

At Sanford-Brown Institute, our approach is fast, focused and hands-on. Our programs are career specific, so your training is relative to your chosen profession; you are quickly able to enter the workforce possessing a competitive edge.


You want to begin your career in Healthcare quickly, and Sanford-Brown Institute can make that happen in as little 9 months.

Join the ranks of the many successful graduates before you by requesting a course catalog and attending Sanford-Brown Institute this year.

More Money, an Easier Life and The Pride of being a college graduate What is stopping you?




Campus Information

Sanford-Brown Institute operates on 13 campuses. Not all programs are offered on all campuses, so request information to learn more about the campus of your choice.



Sanford-Brown Institute does not offer on-campus housing.

Class Format

Enjoy utilizing and perfecting your skills using our hands-on approach to training
Learn the necessary academic foundations under the guidance of your qualified instructors
Gain confidence and master your skills in the externship portion of your program
Both day and evening courses are offered

Program length will vary depending on the program in which you are enrolled; however, programs can be completed in as little as 9 months.

Everything else you need to know about Sanford-Brown Institute is right at your fingertips. Take the first step towards a commitment to better your life by requesting complimentary information from Sanford-Brown Institute. There is no obligation!

Affordability

Tuition and fees will vary depending on the program in which you are enrolled. Financial Aid is available to qualifying students. Representatives at Sanford-Brown Institute are anxious to discuss your options and get you started on your career-path, so request free information today!






Support

Our experienced and knowledgeable faculty is available to assist you with all of your academic needs. Our externships provide students with the opportunity to branch out professionally.


The staff and faculty at Sanford-Brown Institute is eager to help you achieve your goals!

Accreditation

Sanford-Brown Institute is accredited by the Accrediting Council for Independent Colleges and Schools.




Free Information Request

Request complimentary official 2023 new student information from Sanford-Brown Institute and learn more about taking control of your career and your future! Passing on this opportunity for more information means nothing will change for you. You'll still work at a job you hate and pray that one day a sensible and real opportunity will fall into your lap. But, what if this IS your real opportunity, and now you just need to act.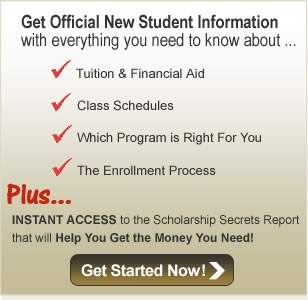 Campus Locations




Sanford-Brown Institute
Ft. Lauderdale Campus

1201 W. Cypress Creek Road
Ft. Lauderdale, FL 33309



Sanford-Brown Institute
Jacksonville Campus

10255 Fortune Parkway, Suite 501
Jacksonville, FL 32256



Sanford-Brown Institute
Tampa Campus

5701 East Hillsborough Avenue
Tampa, FL 33610



Sanford-Brown Institute
Atlanta Campus

1140 Hammond Drive Suite A-1150
Atlanta, GA 30328



Sanford-Brown Institute
Landover Campus

8401Corporate Drive Suite 500
Landover, MD 20785



Sanford-Brown Institute
Garden City Campus

711 Stewart Ave., 2nd Floor
Garden City, NY 11530



Sanford-Brown Institute
Iselin Campus

675 US Route 1, 2nd Floor
Iselin, NJ 08830



Sanford-Brown Institute
New York Campus

120 East 16th Street
4th Floor
New York, NY 10003



Sanford-Brown Institute
White Plains Campus

333 Westchester Avenue
White Plains, NY 10604



Sanford-Brown Institute
Trevose Campus

3600 Horizon Blvd. Suite GL-1
Trevose, PA 19053



Sanford-Brown Institute
Dallas Campus

1250 W Mockingbird Ln., Suite 150
Dallas, TX 75247



Sanford-Brown Institute
Northloop Campus

2627 Northloop West Suite 100
Houston, TX 77008